In spring of 2023, Tychon delivered its latest set of enhancements in TYCHON Version 1.7.6.10.
This release includes powerful new features like TYCHON Auto Trace, which enables users to automatically trigger trace investigations based on customizable events; TYCHON Interactive Console, a new feature that enables users to instantly interact with systems for hunting and troubleshooting; and Content Tags, which provides a method to logically group questions and patches to enhance management control and security.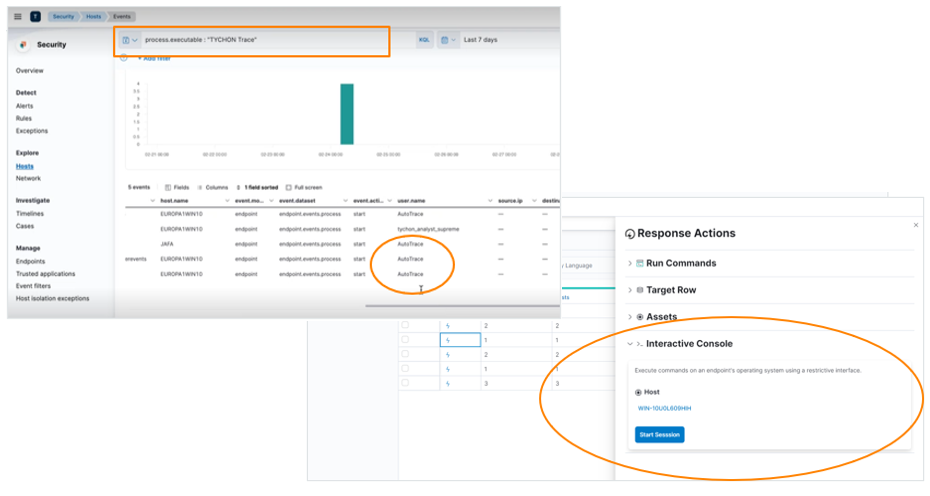 In addition, in this release, Tychon enhanced its auto-archive method, property updates, storage options, and more. Contact us to learn more about these and all our new features in the latest release. Schedule a demo today!
< Back to All Blog Posts