In October 2022, Tychon launched the latest set of enhancements for its Endpoint Analytics and Remediation Platform – TYCHON Version 1.7.6.8. This release includes new features such as enhanced trace monitoring, rapid file distribution, and more.
Trace is a TYCHON feature that allows users to monitor endpoint system activity, including file events, DNS events, registry events, and more. In this release, TYCHON improved the Trace user interface, providing an easy to use configuration menu accessible from the Response Action screen. In addition, the Trace feature now leverages Elastic's KQL Search, Analytics, and Network Mapping tools for enhanced data analysis.
Rapid File Distribution is a new system feature that allows users to upload a file to TYCHON one time and distribute that file to multiple FDCs at once. This enhancement makes it easier for our users to deploy patch remediation scripts and utilize vulnerability scanning features.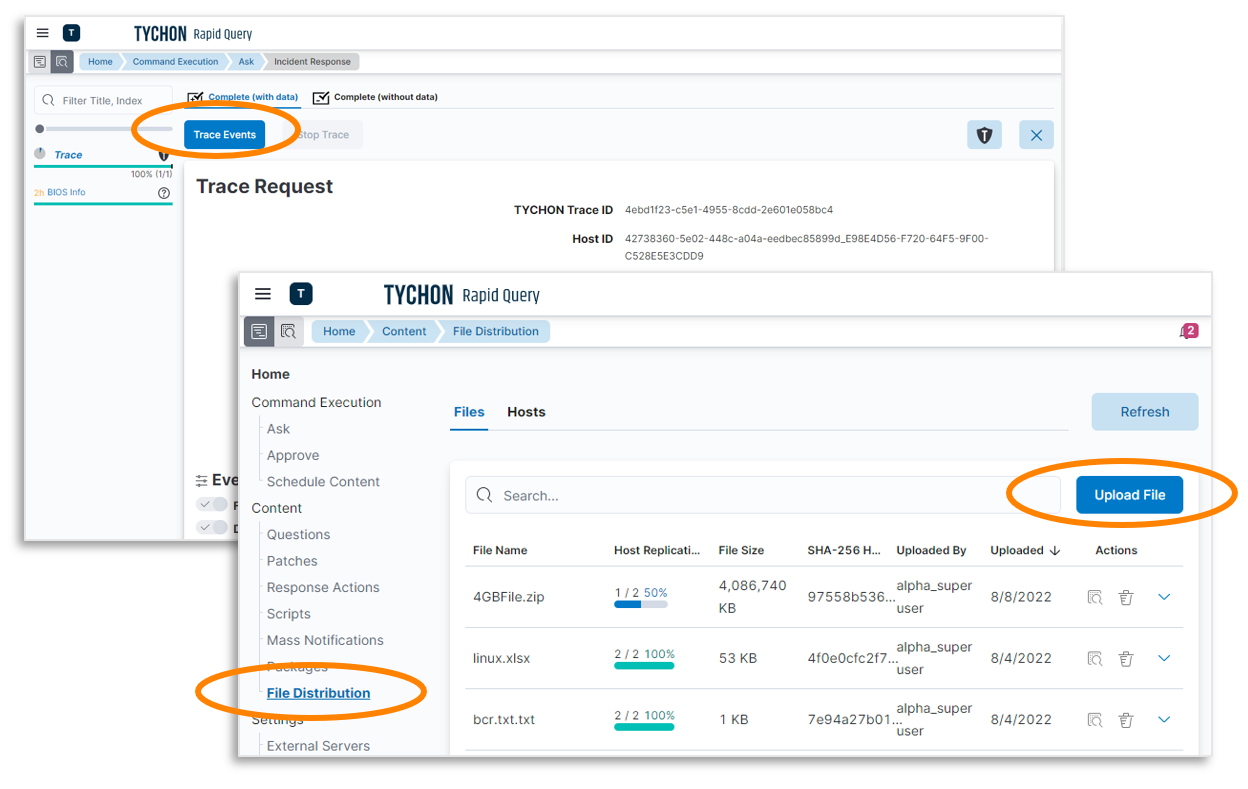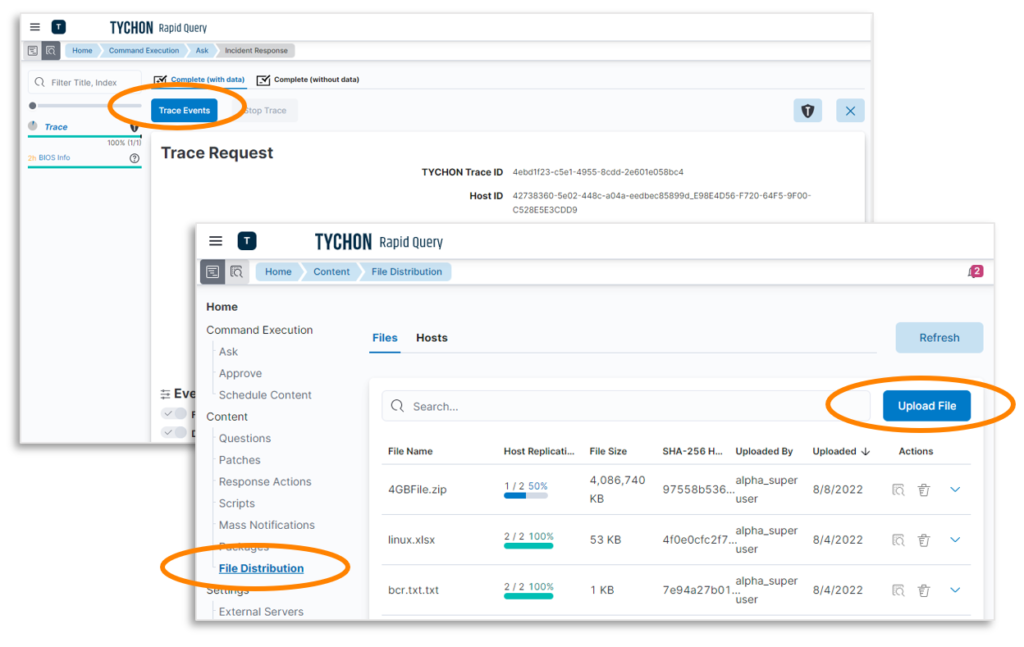 In addition, TYCHON 1.7.6.8 provides multiple performance improvements, including a new endpoint upgrade process, command status indicators, Prism, expanded Elastic compatibility, user-friendly syntax highlighting features, and much more.
To learn more about TYCHON Version 1.7.6.8, contact us at info@tychon.io.
< Back to All Blog Posts