TYCHON offers interactive dashboards, which display enterprise metrics with data export capabilities. This feature, known as TYCHON Cyber Scorecard (CSC), provides up-to-date situational awareness of risks to the network. CSC delivers instant visibility of critical cyber security policy violations. It encompasses vital security areas such as software patches, system compliance, user logon statistics, and more. This centralized view of critical information enables operators to monitor endpoint compliance in near real-time.
The TYCHON Cyber Scorecard feature is made up of seven individual dashboards, each with their own interactive graphs and statistics.
Web Server PKI
User Logon
HBSS Services
STIG Compliance
Windows Patches
Linux/OSX Updates
System Compliance
In addition, TYCHON offers a Cyber Scorecard Summary page which provides a rollup view of the top ten performance metrics on one screen.
Request a Demo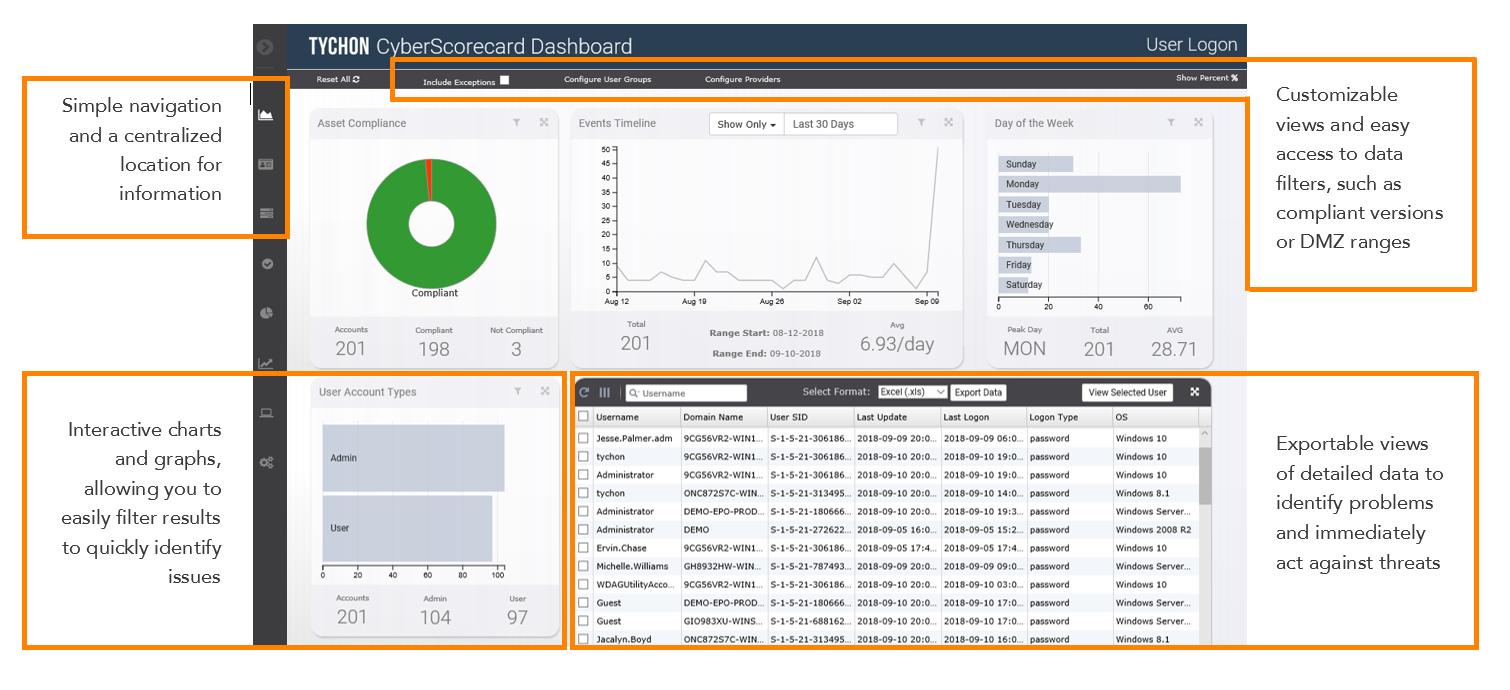 We have experts at the ready
Contact Us to Learn More